As we know I am on a wonderful path of manifesting what my spirit has always dreamed of. I am fully aware that it is going to happen, I need to make sure I am doing all that I can just so the Universe is clear that I mean business.
One of the ways I am making sure the Universe knows that I am fully invested is through the development and execution of my personal brand – as an actor/singer/writer/all around dreamer. And at the moment, that consists of me doing a whole lot of reading. I can gladly state that there is a wealth of great articles that pertain to actors and their brand.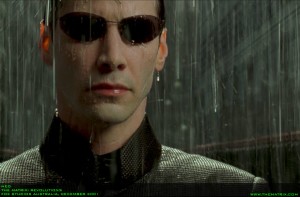 I came across this article via Twitter written by the folks over at Inspired Magazine that discusses the awesome brand of Keanu Reeves. It compelled me to ask myself those key questions every actor and entrepreneur should ask early on in their career. 

The article reminded me to ask:
What roll does Tamala Baldwin fill? If a casting director is looking for someone to fill a certain need, what need/role would that be?
Be everywhere! Don't pigeonhole yourself and only develop one aspect of your career. At this point, I have done primarily stage. As a brand, I should explore all opportunities just as passionately – print, film, TV, stage, web etc.
Think and Be BIG! This is something I am working on more and more with each day. I can no longer be afraid and it's important to network with folks that will push me forward as a person, actor, and singer etc.
Be PERSISTENT! Ooooo… persistence has always been my specialty, especially in the corporate world. I could get pretty much anyone to talk to me, but acting and learning how to interact with casting directors and agents is an entirely different species. However, there is no more time to waste! I am going to work this like the business it is. Persistent Tammy here I come.
Create a balance! Life can't just be about work. It will drive you nuts and it's not a good energy to project.
READ this article. It's amazingly insightful!
Happiness,
Tamala